Surgeon Control Panels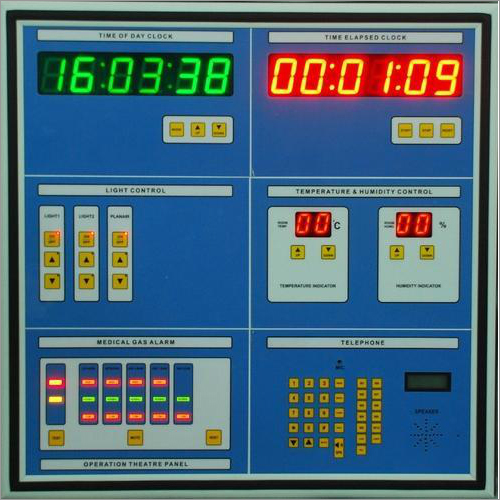 Surgeon Control Panels
Product Code : SC 26
Brand Name : JDV HEALTHCARE (INDIA) PVT. LTD
Surgeon Control Panel (6 Tile Membrane Type)
The panel will incorporate all the necessary controls for the correct operation and monitoring of the equipment and services within the operating theatre.
The time elapsed digital clock and real time digital clocks shall have high brightness characters
The medical gas alarm will indicate High and Low gas pressure for each gas service present in the operating theatre and will have an audible buzzer with mute facility. The medical gas alarms will be connected to local pressure switches located downstream of the last isolation valves.
Each control panel will be of 6tile and will have the following
Time elapse clock
Standard Clock
Temperatures and Humidity
Clean room luminaries
Telephone
Medical Gas alarm
Get in touch with us